Who doesn't love a cocktail on holiday? Sitting by the hotel pool with your friends or having a romantic beachside dinner with a loved one is wonderful way to drink a refreshing cocktail. Through the years various cocktails have become trendy and popular but nothing beats a cocktail drunk in its birth place. Here is your guide of where to spend your cocktail hour, based on your favourite cocktail drink.

The alcoholic beverage of choice on holiday in Spain is Sangria. Sangria is a refreshing drink made of red wine and chopped fruit and usually includes either orange juice or brandy. Spain is one of the best countries for producing quality red wine, which may be why their Sangria is so popular. When your clubbing it up in Ibiza spend your afternoons by the beach with a Sangria in hand.
A lot of people will think about New York City, when a Cosmopolitan is mentioned. Most likely because it featured heavily in the tv show Sex and the City. It's believed to have been reinvented with the modern twist of a martini glass, in South Beach Florida, close to Miami. A Cosmopolitan, or Cosmo for short, contains vodka, triple sec, lime juice and cranberry juice. It's the juice that gives it its pink colour.
]A cocktail that is popular with both men and woman is the Long Island Iced Tea. One of the stronger cocktails on the list contains rum, vodka, tequila, gin and triple sec with sweet and sour, lemon juice and cola. Although its believed the island originates from Long Island due to its name, head to a bar in New York City for the added buzz of the city that never sleeps.
Fancy an alcoholic smoothie? Order a Pina Colada. This cocktail is made of a mixture of rum, coconut milk and pineapple juice. For the best rum fly to the Caribbean and take a sip of this wonderful cocktail as your toes sink into the golden sand.
This tequila-based and salt rimmed cocktail is mixed with triple sec and lime juice. It can be served in two ways, on the rocks or blended with ice, both are referring in the Mexican sun. The original Margarita was lime flavoured but nowadays it is available in pretty much any flavour like Mango, Strawberry and even Avocado. So, you will be able to order whatever you wish.
If you're on holiday on July 24th celebrated with a Margarita because its International Tequila day.
Relax like a superstar in LA with an Apple Martini, nicknamed an Appletini. This is the newest cocktail on our list as it was invented in 1996. Vodka and one or more of the following: apple juice, apple cider, apple liqueur, or apple brandy is what makes the classic Apple Martini. I hope you like apple, it would be a shame to miss out on this shaken cocktail.
If your heading to the Caribbean and fancy a cocktail with a lower alcohol content than most try a Mojito. Consisting of white rum, mint, lime juice, sugar and soda water it has a crisp taste. It's perfect for the heat and beautiful beaches of Barbados. If you're not a fan of soda water, you can swap it with lemonade, Sprite or a 7UP.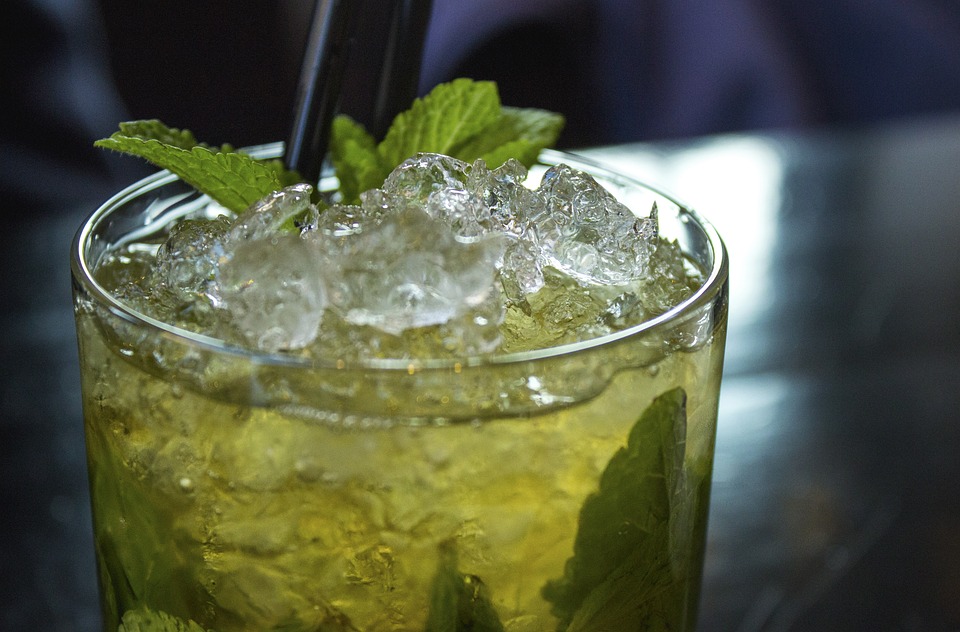 Have a happy and refreshing cocktail hour wherever you chose to go with Search4Sun.